WELCOME TO THE YOU HOOP ORGANIZATION
Thank you for visiting us at You Hoop Organization (YHO). We're excited to lead you on a new horizon of holistic player development and skill enhancement training. We invite you to explore our page!
TAKE A LOOK INSIDE YHO - WATCH THE VIDEO.
All our players are encouraged to find the "Champion Within" as we influence their leadership habits, enhance their basketball knowledge and skill, and unleash their potential. Let us build the leader and create the champion in your kid today!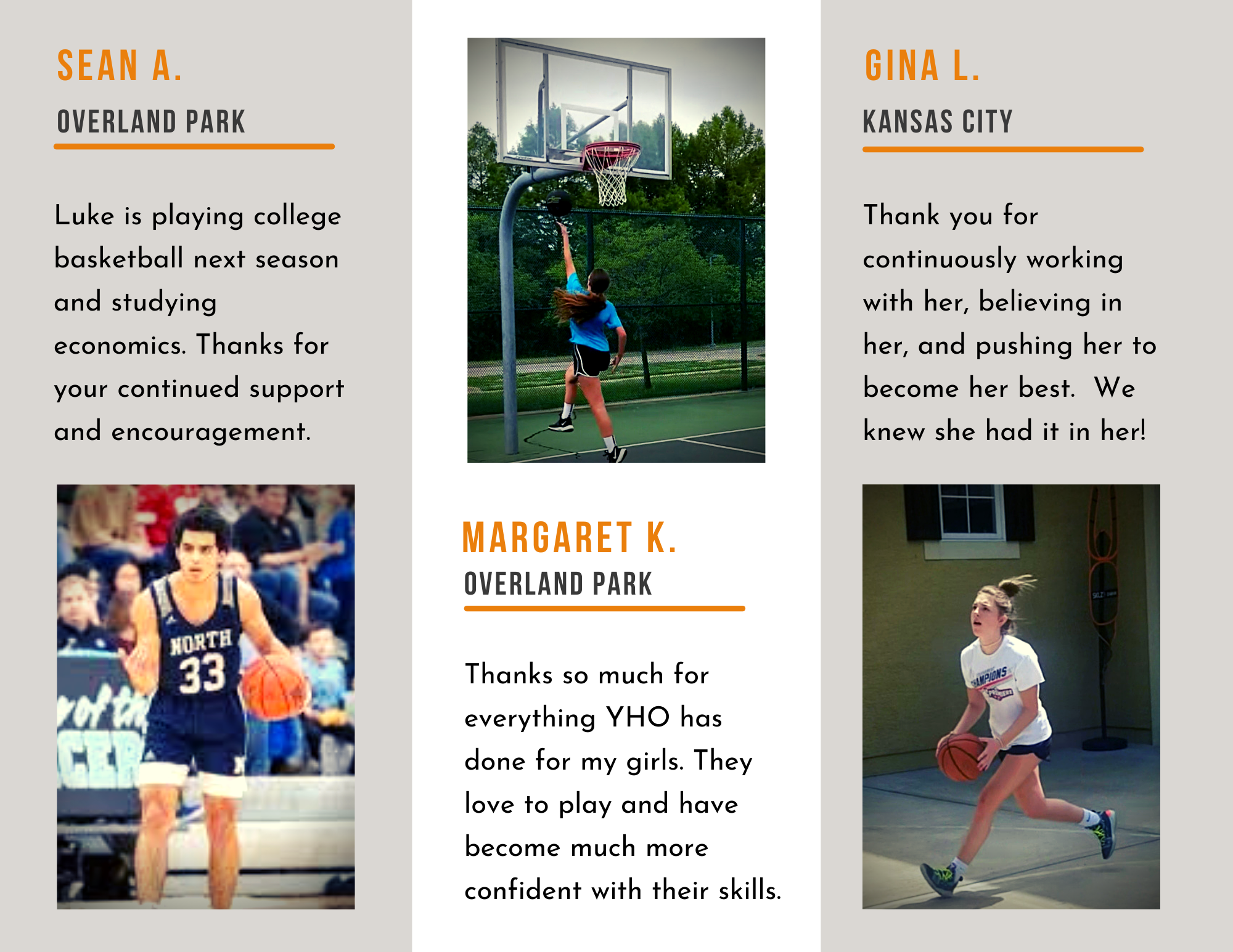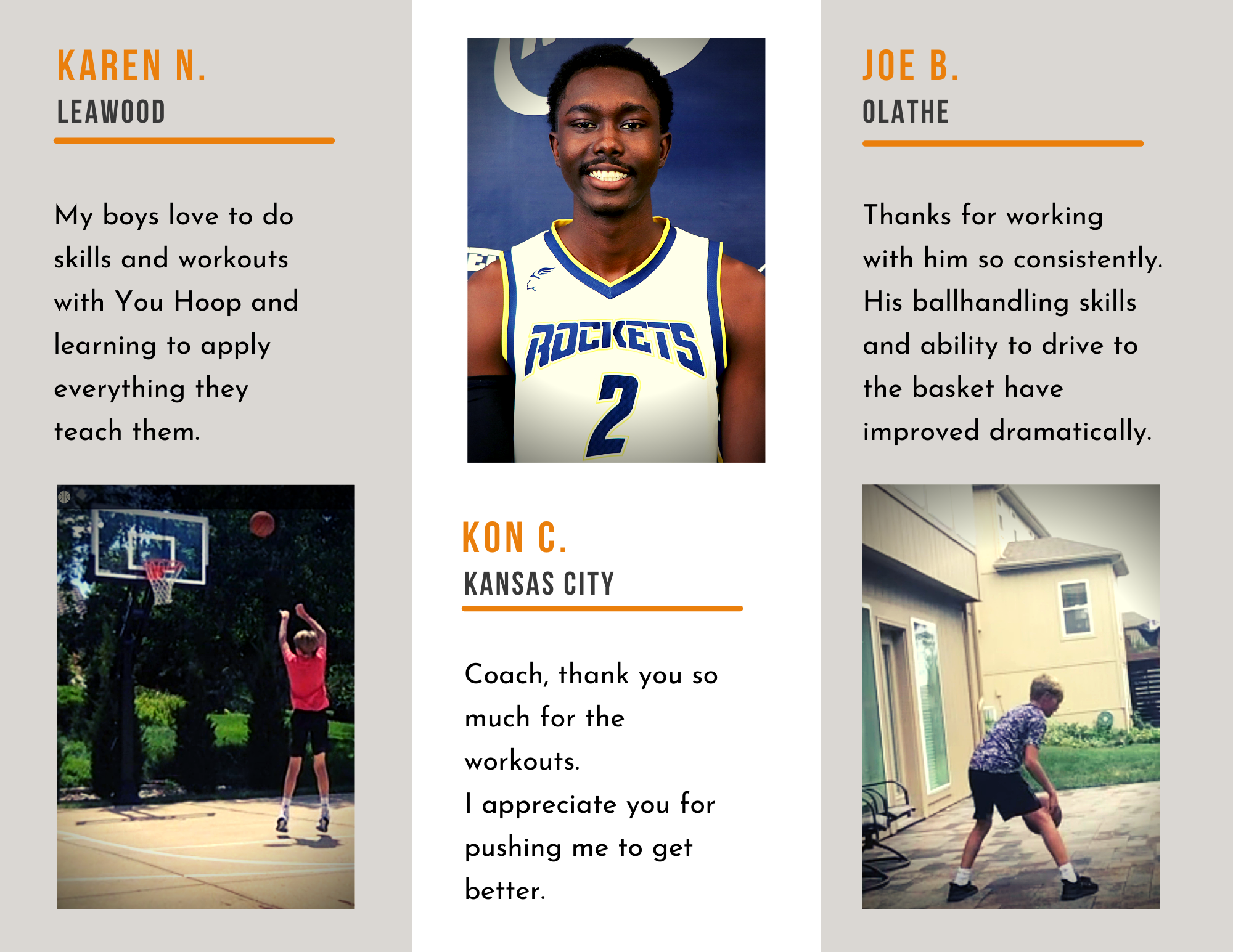 READ MORE REVIEWS.
"I have never seen a more positive group of coaches in one place." - Jeff M. (Kansas City)

"Thank you for motivating my boys to set goals and strive diligently to accomplish them." - Sally H. (Belton)
"I have watched all their players improve regardless of their aptitude. They build strong rapport and breed confidence while instructing." - Rich P. (Kansas City)

"His growth has been remarkable and it's all thanks to the outstanding You Hoop program!" - Jill H. (Overland Park)
"Great people, great kids, great coaches! They truly get it." - Chris G. (Kansas City)